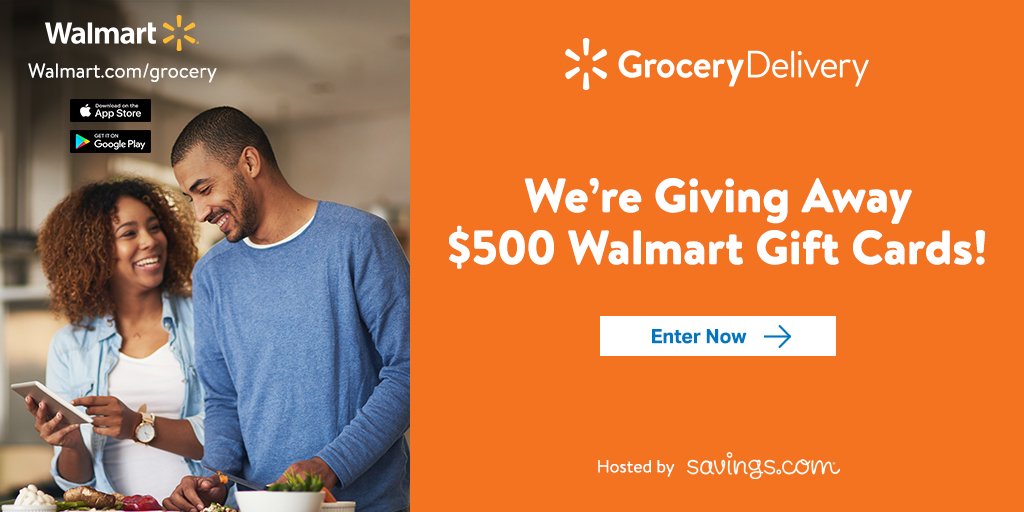 For every task, challenge or stress that life throws at us, most of the time, there is an easy way to go about it, a hack if you will, you just need to be well informed.
Now, don't get me wrong, these hacks are meant to take care of those little minor challenges we face in our daily lives and not the uphill battles we all face as individuals. These hacks are supposed to reduce the time you spend on a task, so that you can use that saved time to carry out other tasks and do other meaningful things. This way, you will be able to accomplish a whole lot more within a stipulated time duration than you would have if you did things the old fashioned and conventional way.
An example of the daily challenges I'm talking about is buying groceries. Say you wanted to refill your grocery shelf, what are the steps you are going to take after making your grocery list? Ordinarily, you would drive, to the Walmart store closest to your place of residence, take a lot of time to pick your groceries, wait in line to pay for them, before you could finally head back home.
If you had a lot of free time and just needed the exercise, this method wouldn't be a bad idea. However, how are you going to go about getting your groceries when you have your hands full, just like in the scenario painted below?
It is your turn to host the holiday family gathering which so happens to be tomorrow. Your family members will arrive soon, you know this because you spoke to them earlier and can tell from their voice how ecstatic they are about the gathering. However, there's one problem – your house is in shambles and you have a day to turn it around.
Like the hardworking individual that you are, you get to work immediately, carrying out a thorough cleaning of the house. While you are at it, you suddenly remember that you are out of groceries. You know fully well that should you go the grocery store, you won't make it back in time to carry out the cleaning, and vice versa. You obviously can't host a family gathering in a disorganized house or even worse, without groceries, you would be ridiculed for the rest of your life. You have this dilemma at hand, what do you do?
The simplest and most time saving thing you can do is use the Walmart delivery service! With this service, you can carry out your entire grocery shopping under 5 minutes and have it delivered to your doorstep! This way, you can use the time you would have otherwise used to go physical shopping to get the house ready for your guests. By the time you hear the door bell, your house would have been arranged, your groceries delivered, and your family gathering disaster averted. Talk about killing three birds with one stone!
Presently, the Walmart delivery service can only be utilized by individuals residing in specified areas and ZIP codes. Those who stay in areas not currently supported by Walmart delivery, can still have a stress free shopping experience by making use of the Walmart pickup service where you carry out your grocery shopping online, and all you need to do is pull into a designated Walmart pickup parking spot, and a Walmart associate will load your groceries into you car for you!
The first time I tried the Walmart pickup service I was pleasantly surprised. I felt like a VIP. I got my groceries without spending 2 hours going up and down every aisle, and waiting in a long line, where I could easily be waiting 30 minutes to an hour just to check out.
Personally, I haven't tried out the delivery service yet, but I will, as soon as it is available in my area, as I will be too busy decorating the trees, preparing various meals, baking Christmas cookies, keeping the kids in check, etc. to spend countless hours in the aisles of the grocery store.
Try out Walmart Grocery for FREE! Right now, you can use this link and use promo code Discover, to get your first 3 deliveries to your doorstep at the cost of – wait for it – zilch! Nothing! Yes, you read that right, once you sign up to use the Walmart delivery service, your first 3 deliveries will have no delivery fee!
To raise awareness of and encourage their customers to make use of their delivery service, there will be an amazing Twitter party #WalmartGroceryDelivery on Friday (December 7th). Make sure you RSVP and join the #WalmartGroceryDelivery Twitter party.
Head here to enter to win one of the ten $50 Walmart gift cards being given away by savings.com
What are you waiting for? Visit and register with Walmart now to start making use of the Walmart delivery service to claim your free first 3 deliveries. Walmart has made life easier for grocery shoppers, and all that is left is for us to take advantage of it.